Genealogy Discounts and Freebies When I hear about discounts and freebies for genealogy, I mention them on at least one of these sites (links open in a new window): (1) this page; (2) my Facebook page for genealogy, 'Judy Webster Genealogy'; (3) 'JudyQld'. If a pop-up window appears, just close it or press 'Esc' on your keyboard.

Current Offers

Take advantage of these specials while they last, and watch for other discounts and freebies to be listed here in the future. Links open in new windows.

50% discount on the e-book Arrivals in Australia from 1788 (by Kerry Farmer). It's 140 pages, and reduced to $4.95 (usually $9.95) until 31 July 2016. Follow the link for more details.


Full transcriptions of New South Wales birth, death and marriage certificates are only $18 if you order them on any Saturday this month (July 2016).


During August 2016 (National Family History Month), if you quote the code 'NFHM.S' you will receive $2 credit for every $10 you spend on my 'original records' copying services or publications. That credit can be used for copies, research or publications ordered between 1st September 2016 and 31st July 2017.


Barrier Reef cruise group: my handouts. If you were on Unlock the Past's Barrier Reef genealogy conference/cruise (March 6th-13th) and want a free copy of the handouts from my first two talks, email me at (that address is shown as an image) quoting your name and town as they appeared in the '11th Unlock the Past cruise group' list.


Get $40 discount when you book on any 'Unlock the Past' genealogy cruise quoting code UTPC-WEB06. (This discount applies long-term, and for any cruise listed on that site.)
Recent offers that have now ended: 50% off at FindMyPast and the British Newspaper Archive; free access to LostCousins and some records on Ancestry; free access to Swedish records, Scotland's Catholic Parish Register indexes, and various other sites.
Will Books 1800-1952: My tips for searching this magnificent online collection have been moved to UK/Australia Genealogy.
Use the ChangeDetection button below ('Click here') to be notified when I list new offers from FindMyPast, Ancestry, British Newspaper Archive, The Genealogist, Legacy Family Tree, NSW certificate transcriptions, LostCousins etc, and from my own Web site:

Search this site (do NOT use apostrophes; read search results page carefully)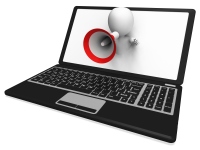 ---
Ad revenue is donated to Kiva