A summary of the main additions (but you should also monitor individual pages and my other sites)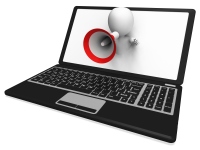 9 Apr 2015
11 Mar 2015
Discounts and Freebies has been updated again (FindMyPast is currently offering a huge discount - one month's full access for just $1). To be notified by email when I update the page, click the ChangeDetection bar there and follow the instructions.


I am in the process of indexing 3 more sources for Queensland mental asylum patients. One includes people suspected of being mentally ill although they were not sent to an asylum. When I've indexed the new sources, links will be added to www.judywebster.com.au/other.html.


Almost every day I share quick genealogy tips and links on my 'JudyQld' page. If a small pop-up window invites you to sign in, just close that and read the main page.
11 Oct 2014
I am currently packing up to move house, but I hope to resume normal services by mid-November. My email address and postal address will not change.
2 Sep 2014
Many of my copying services for Queensland State Archives records are 10% - 20% cheaper during September 2014. Follow links on the list of indexes. On pages with names, in the 'Copying Service' section, prices shown are (where applicable) the discounted ones.


There has been a huge amount of interest in my latest article, 'Use FreeBMD postems to find new relatives'. It describes a simple strategy that has worked for me, so if any of your relatives were born, married or died in England or Wales from 1837 onwards, it may work for you too.
16 Aug 2014
Today I shared more genealogy tips via a new edition of Updates Genie, which has replaced my newsletter.
20 July 2014
'Links' page updated with new recommendations.


More names added to page about illegitimate children whose father is named in archival records.


I can now deliver some clients' research reports or document copies online via Dropbox.
7 Jun 2014
16 Feb 2014
New information and advice has recently been added to:

The 'Genealogists for Families' project is now of interest to many more people, thanks to recent changes. It won an award for Best New Community Project.


Interim Index: More names have been added. If you want the full Archives source reference for an entry there, it now costs just $2, which goes to charity.
8 Dec 2013
Suggested Reading: I created a new Web page listing books / eBooks including genealogy guides, social histories and other background reading for family historians, and genealogical crime mysteries (fiction).


Genealogy updates by email: A technical fault may mean that you are not receiving these now. To check, enter your address at 'Receive Updates' on UpdatesGenie (which replaced my newsletter) and 'Follow by email' on UK / Australia Genealogy, then 'submit' and follow instructions on the screen. New material was recently added to both sites.


Pages changed: New information is on pages about hospital admission records and Police watchhouse records. I suggest that you use the grey 'Receive email' ChangeDetection bar on those pages.
17 Oct 2013
29 Sep 2013
This site has had a makeover, and it has been expanded to 135 pages (plus my family tree). Note the 'Other suggestions' section near the bottom of many pages. Read the new site navigation tips (opens in a new window).


My Web site has been at www.judywebster.com.au (my own domain name) for more than a year, so the old site will cease to exist tomorrow. Please update your bookmarks and fix your ChangeDetection settings now!


If you have a Web site or blog that links to my site, update those links so that your visitors do not get a 'page not found' error message.


I recently added new material to 'Frequently Asked Questions'.
August 2013
Three of my indexes are now on FindMyPast.


Indexes coming: I have started indexing Missing Friends registers and Brisbane Prison Hospital admission registers.
18 July 2013
My article 'The Case of the False Identity', published in Inside History magazine, will have you looking at 19th century passenger lists in a new light.


Queensland Research Tips page has been updated with links to some immigration and electoral roll indexes that are now on the Internet.
5 July 2013
1 Jun 2013
My 'Queensland Genealogy' blog now has a section (in the sidebar) called 'Categories' (BDMs, Hidden treasures, Indexes, People (names), Places, Sources, Tips, Warnings, Websites). Click a category to see a page with all posts on that topic. See also the complete list of keywords at the bottom of that page.
22 Apr 2013
23 Aug 2012
Names recently added to my Interim List are for witnesses at inquests. The original records include a signed deposition in which the witness explains his/her involvement.


I am still working my way through hundreds of requests (photocopies to be packaged and posted, and research notes that need to be converted to written reports). Progress has been slow because of minor but time-wasting health issues and surgery, and also because I am now putting the needs of family members ahead of everything else. In recent months there have been two sudden deaths, one serious illness and one serious accident in my immediate family. To make matters worse, I am now (unexpectedly) in the process of moving house! Your patience is appreciated.
Aug 2011
Articles and tips that I have published on the Internet include:
Apr 2011
Updates Genie has now completely replaced my Newsflash page and email newsletter. It allows you to read my news on the Internet, or receive it by email, or subscribe to an RSS feed - all free of charge. Updates Genie will have genealogy news and tips from all over the world (Queensland, other Australian States, England, Scotland, Wales, Ireland, New Zealand, Canada, USA etc.) You will find out about indexes, Web sites, books, CDs, podcasts, record offices, research techniques, discounts and freebies, events such as family history fairs, seminars and conferences, and lots more. There will also be links to longer articles that I publish elsewhere on the Internet.


I often put links to useful Web sites on my Twitter page. You can read the page without joining Twitter.
Sep 2010
I am now putting research tips and short articles on these locality-specific pages at semi-regular intervals:

Last year I assumed the role of carer for my father so that he could continue to live in his own home. Sadly, he passed away a few months ago. I am slowly working my way through a backlog of research requests, although I am still looking after Dad's rural property part-time. Large attachments cause serious problems when I am away, so please check with me before sending email attachments.


Do you know Maria JONES? She sent a payment but did not tell me her postal or email address.
July 2010
Ad revenue goes to Kiva